Brescia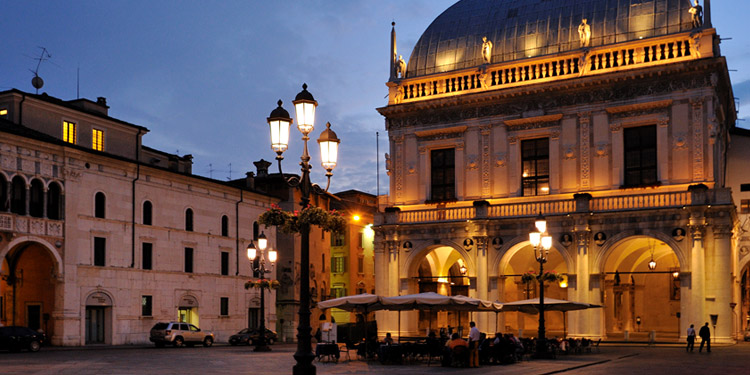 Brescia is geographically the largest province of Lombardy in northern Italy and has 1,264,000 inhabitants. It includes a part of the arc Southern Alps, but also the plain. Thanks to the many activities, attractions and sporting and cultural possibilities, it is a popular tourist destination. In this case, the main departure point for many tourists, is the lake (as the Garda Lake) but it is also recommended to visit the idiiliache mountain valleys with the vineyards and the historic city of Brescia.

The city of Brescia
The city of Brescia is situated on the edge of the Po Valley, centrally located between Lake Garda and Lake Iseo. The city can be reached both from the main road and from the railway station. Brescia is a city with many faces. It's one of Italy's most important industrial regions, and at the same remember its monuments heritage. Particularly well known are, for example, the roman center, including the remains of a theater, the stronghold of the Renaissance, the Loggia Square, the Duomo Square and the artistic design choir nuns.

Lake Garda
The largest lake in Italy stands out for its turquoise waters and its unique location in the middle of jagged rocks and Mediterranean forests. In some places, there are forests and olive groves, which make it an attractive destination of great value. Not only relax, but also activities such as climbing, hiking, cycling and wide the opportunity we visit some amusement parks.

The valleys of Brescia
Good opportunities for hiking and walking can be found in the picturesque valleys of the province, such as Val Sabbia, Val Trompia and Val Camonica dell' Oglio.

Valtenesi
​The large flat inland Lake Garda is still a hot spot. In the territory of Valtenesi visitors can admire original, pretty villages and endless vineyards, also for pleasant tasting.