The small village of San Giacomo in Gargnano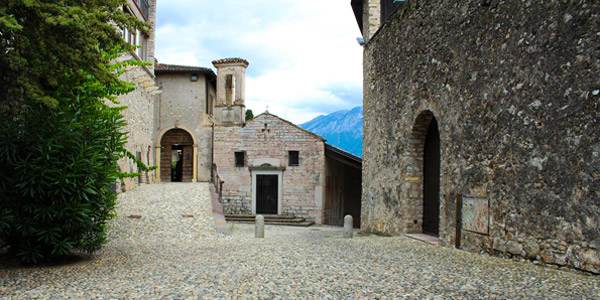 One of the oldest buildings on Lake Garda is the church of San Giacomo di Calino, not far from Gargnano. It is distinguished by its 14th century frescoes, which can be seen on the exterior walls of the building. The frescoes are lovingly cared for by the locals and church leaders and are in extraordinarily good condition, despite their ancient origins. There are various saints, including St. Paul and the evangelists. A legend tells us that the life-size fresco of St. Christopher with the Child protects from a sudden death. The bell tower instead was added to the building much later, in the eighteenth century. During the First World War it was also used as a munitions depot, then it was renovated in the 1960s and 2010. Unfortunately, the wooden statue of Saint James, to which the church is dedicated, is not located inside the church, but is kept elsewhere to protect it.

​The village of San Giacomo is a quiet place. Around Gargnano, as well as in San Giacomo, there are many so-called Limonaie. These are lemon greenhouses, typical of the central west coast of Lake Garda, because the climate for the production of lemons is almost optimal. The hinterland of San Giacomo is also ideal for mountain bikers. From the numerous routes there are always fantastic views of the lake.