The Monte Baldo and the cableway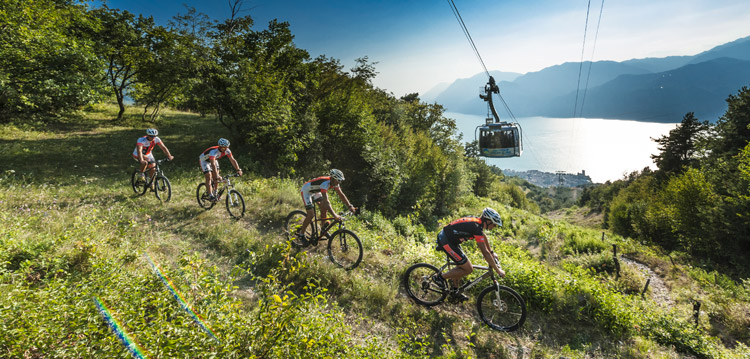 Monte Baldo, that is pure nature and a panorama that takes your breath away, it's so glorious. With a cableway, it is possible to reach the Monte Baldo to enjoy the magnificent views of the Lake Garda, and breathe the pure air of the wonderful nature. The lake is one of the most popular destinations in Italy. Mediterranean vegetation and air mix with the clear freshness of the mountain. The cableway to Monte Baldo has its starting points in Malcesine. There are three stops: Malcesine Via Navene Vecchia 12, San Michele and Monte Baldo. San Michele is situated at an altitude of 580 meters, the Monte Baldo to 1780 meters. It connects Lake Garda with Monte Baldo. From March 19, 2016, the cable car is open every day. At 8 o'clock in the morning it starts and transported in 30-minute intervals, the passengers on the Monte Baldo. There are both in Malcesine and San Michele convenient parking, but close immediately after the last downturn, what it is to be noted. It is possible to bring dogs with a muzzle and on a leash and prams. Cyclists can transport their bikes only at certain times in the cable car, and then fully enjoy up on the mountain nature on wheels.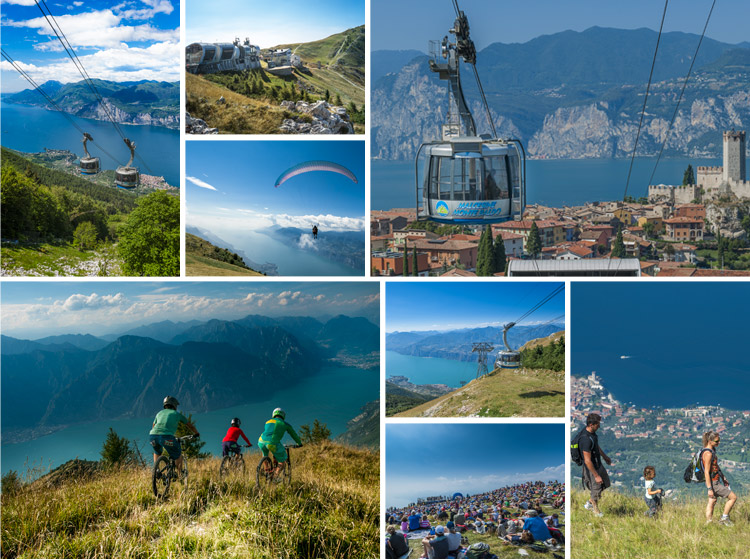 Not only the view is motivation to go to the mountain, and the variety of sporting activities attracts many visitors to Monte Baldo. Trekking and Nordic walking are wonderful in this unruly and overgrown nature and give besides the movement also the eye with great pleasure with the great view over the landscape of Lake Garda. Cyclists will love this mountain, for mountain bikers it represents an Eldorado represents and challenging. Also find paraglider good conditions to perform their sport and to glide above the surrounding landscape. In winter the Monte Baldo offers everything the heart of a winter sports fan wants: Snowy slopes and plenty of opportunities to practice winter sports, classic skiing, snowboarding or hiking in the snow.
​The Monte Baldo is interesting all year.

Photos by Cableway Monte Baldo - Malcesine