Sailing on Lake Garda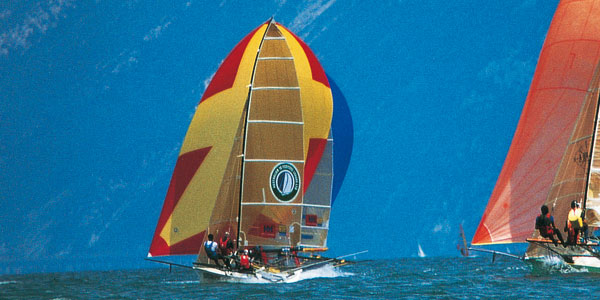 Lake Garda is considered among the top sailing destinations in the world. Garda is not only popular with sailing and windsurfing, but the lake is also a perfect holiday destination that accommodates families and lovers of adventure sports. Sailors and surfers prefer adventuring on Lake Garda because the area boasts of historic towns, beautiful mountain scenery, and wonderful weather. It is in light of this fact that all iconic sailing teams gather alongside the lake to train and race.
Lake Garda is accessible throughout the year due to its constant winds such as the ORA that blow from the South to the North from early morning towards late afternoon. We also have the Peter wind that blows from North very early in the morning to South late in the afternoon. This particular sturdy and consistent flow of air is the main driving force behind numerous world class sailing events in Lake Garda.
Alongside the Northern part of Lake Garda there exists numerous windsurf centers that hosts national and international events. This particular northern part of the lake also horde's windsurfing courses for both adults and children's.
In addition, world class cities such as Verona and Venice are just some couple of hours away and this implies that individuals or families with a passion for culture and shopping are always toasted with the best during their holidays.