Saffron, a specialty for many recipes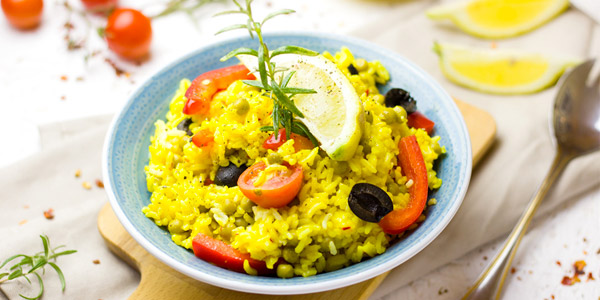 Saffron is one of the most noble and expensive spices. The main reason is that it's very rare and can be cultivated and harvested under difficult conditions, but also for its unique taste and its medicinal properties, making it a unique condiment for precious food and as medicinal plant. The name of saffron comes from Arabic and means something like "glossy". Because saffron is so precious, it is often called "gold" among spices. Saffron is obtained from Crocus sativus and is sold both in powder and in natural yarns of about 2 cm.

Saffron originally came from the Arab and Persian regions. It can not reproduce alone, but it must be manually reproduced through the so-called "tuber division". Many people know saffron as an exotic spice, but it is little known that it is also an extraordinary medicinal plant with many healing properties. Already in ancient times, saffron has been evaluated for its properties as a medicinal plant.

Saffron is a very intense and rich aroma, so it must be used sparingly. Saffron can be used to enjoy fish and meat dishes, rice, sauces, soups and even exotic desserts.