The Rocca in Manerba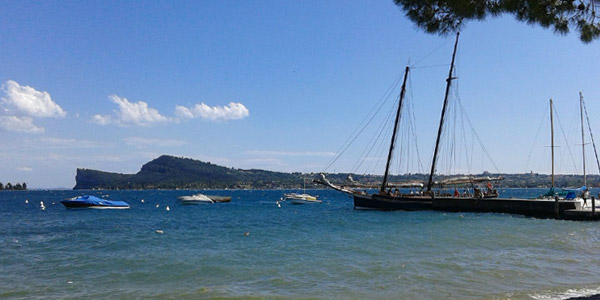 The Rocca in Manerba del Garda, on the western shore of Lake Garda, is not only an attractive place for many, but also a beautiful journey among green wooded slopes rocks with lake view and allows you to have a nice opportunity to take pictures from shore or from the lake. But also make beautiful hikes and walks. After the climb, you will be rewarded with beautiful views of the entire lake.

A fortress with history
As evidenced by archaeological finds, the fortress was already populated 10,000 years ago. And, as in other parts of Lake Garda, the Romans have left their mark in Manerba. Here they built a temple for their goddess Minerva. Initially, this was considered as a patron for the job after he was revered as the patron of poets and teachers. From this temple of Minerva provieve probailmente the name of Manerba. After the Romans, it was used as a strategic point built on the foundations of the old temple of a fortified castle by the Venetians, from which you could inspect the entire lake and circostant areas. And nowadays? Today visitors to the Manerba Natural Park are the remains of the old castle and a brilliant view of Lake Garda.

A unique natural spectacle, beautiful natural impressions Those who want to enjoy the view, can leave your car at the parking under the park and then walk a few steps to the castle ruins. Alternatively, you can also reach the Manerba also going to walk to the lake. We suggest a circular path under the ruins: in this case, however, you should have comfortable and safe shoes.

The so-called "Archaeological Park" is connected to a small museum. Here are archaeological remains. In addition, the modern building reveals large windows to enjoy the fantastic views of the surrounding nature park. In the museum you learn about the past as well as the peculiarities of nature around the lake.

The Rocca in Manerba is - especially with good weather - a wonderful destination for the whole family. It is advisable not to lose it!