Extra virgin olive oil: properties and benefits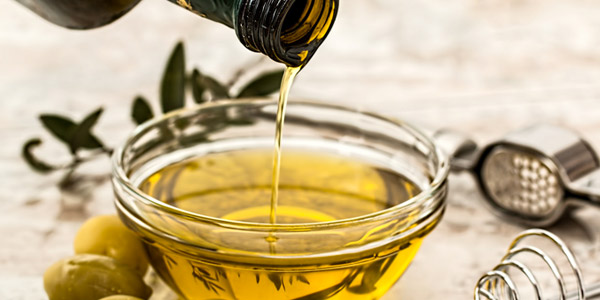 Garda DOP Oil is particularly appreciated by consumers. This Oil's distinctive marks are its light almond aftertaste, its color (ranging from green to yellow) and its mild fruit flavor. Compared to other oils produced in warmer Mediterranean regions, Garda Oil has a distinctive lightness that makes it an ideal companion to most dishes.

It pairs extremely well with fish-based dishes and can be used both during the preparation and as a finishing touch to combine all the different flavours together. We suggest trying it with meat, carpaccio, steamed and raw vegetables, sauces, bruschette, cheese and also to prepare cakes and desserts.

It's health benefits are also worth noting: it is rich in antioxidants and is a source of vitamins A, E and K, which make it ideal for infants and during pregnancy. To store it properly, keep it at a constant temperature between 15 and 18 ° C, avoid exposure to direct light and air, which could trigger the oxidation process.

Our oil is protected by the Garda DOP Oil Consortium, which has 464 members among olive growers, producers and packers in Veneto, Lombardy and Trentino. Make sure you check the bottle for the DOP numbered stamp, which not only allows you to retrace the history and origin of the product but also guarantees its quality.

​This article is in collaboration with Olio Felice, Oil Mill in San Felice del Benaco »