A good travel to Limone sul Garda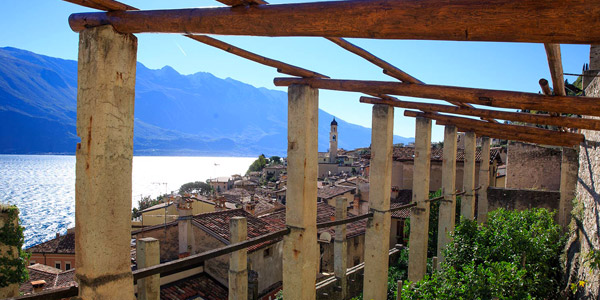 A light lake breeze, lemon juice and a delicious chocolate ice cream, Limone sul Garda presents itself at its best. The popular place attracts its guests with a mediterranean climate, an unforgettable view of the lake and a picturesque old town. Limone sul Garda gets its charm through winding alleys, rural houses, rock walls, vineyards, lemons and olive groves.

The fishing port lies directly on the lake shore and Limone sul Garda is known not only for its culinary highlights, but also for its lemon greenhouses and its world-renowned olive oil. A leisurely stroll through the picturesque streets of the old town, lots of sports activities on the lake, the soul dangle at the harbor or a bicycle and hiking tour through the hinterland. Whetherthey are simple bike rides or strenuous trips, all wishes are fulfilled here.

Around Limone sul Garda, on the west bank of the lake, you will find the steep rock faces with climbing parks and climbing routes that fascinate you from the lake.

Good spring break in the lake Garda, sunshine in summer and mild climate in winter, a stay in Limone sul Garda is perfect every season. ù

Among the most popular photographs are, besides the landscape, the old church of San Pietro with the old frescoes, the greenhouses and the baroque church of San Benedetto. While the church of San Pietro is hidden in the vineyards, the church of San Benedetto has a wonderful panoramic view of Lake Garda.
Not to be missed and also worth a visit are the gardens, the promenade, the two ports and the museums.