Gargnano at lake Garda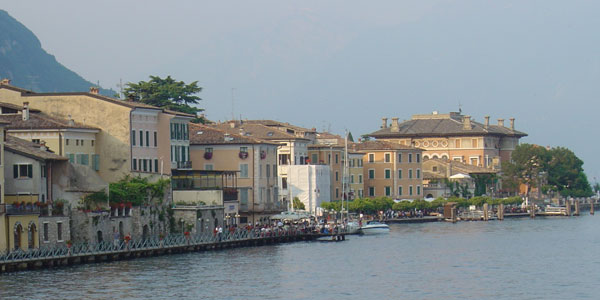 One of the most beautiful cities in the world, making it a must visit for anyone, Gargnano is one of the lesser known, but picturesque town in Italy, located right next to the magnificent Lake Garda. It is situated in the region of Lombardy, which lies in the province Brescia. It is a small village on the western shore of Lake Garda. Although small in size, boasting just over three thousand people in the entire city, which itself is spread over and with possessing just a few tourist attractions, it is well worth spending a day there and exploring the attractions. The small village boasts a beautiful coastline and is a peaceful place to relax and unwind. Its beauty makes it a worthwhile place to go to for anyone who enjoys peace, serenity and can appreciate the magnificence of unsoiled, pure nature.
The main attractions found in Gargnano comprise of Church of San Martini which is situated in the north and monastery of San Francesco which lies to the south, both of which should be visited by anyone who appreciates antique buildings and the history and aroma of mystique surrounding it. It is worth mentioning that the monastery was built back in the thirteenth century, and is a tribute to the architectural achievements of that era. In addition, the Church of San Martini also consists of beautiful paintings which include the Virgin of Moretto, which is located in the high altar of the church. But the most beautiful of all is the architectural beauty known as the Palazzo Bettoni, which is a privately owned building, built on the design of the Schonbrunn Palace, and is one of the largest buildings surrounding Lake Garda. Unfortunately for tourists though, it is not open to public. Other attractions include the famous restaurants located in the wonderful city, whose delicious dishes attract many tourists from all over the world.
There are many cities near to this town which can be visited while planning a tour to this town. The main cities nearby are Venice, Milan and Bologna. The main towns nearby are Limone sul Garda, Salò, Toscolano Maderno and Riva del Garda.