Garda Chiaretto Doc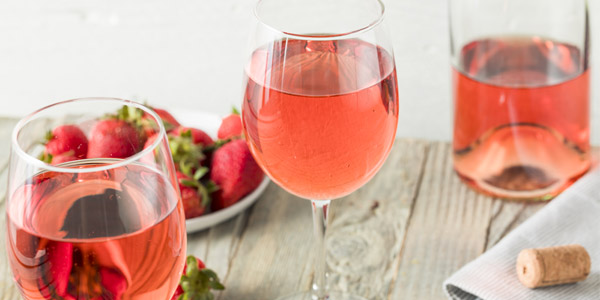 The wines from the cultivation areas of Lake Garda have been one of the trend wines of Italy for years. The cultivation tradition begins here already during the Roman era and was intensified once again in the 13th century by introducing new grape varieties. But also the work processes during the pressing were reconsidered. All this brought together an unusual number of high-quality wines. One of the classic cultivation areas is the Valtenesi region, situated on the south-west bank of the lake, between Desenzano and Salò. This area is known for its fertile moraine landscape.

The Garda Chiaretto D.O.C is one of the excellent and high-quality wines produced there. The soft and light rosé Chiaretto is one of the most traditional wines of Lake Garda. Depending on the winery, it is made from the most diverse red grape varieties. As a rule, the varieties are Groppello, Marzemino, Barbera and Sangiovese. These are almost predestined to develop superbly on the fertile morainic soil and to approach them under the influence of the favorable Mediterranean climate.
The peelings remain in contact with the must for only a few hours. Usually not longer than one night. For this reason, this wine is also called the "wine of a night". The selection grapes are considered only the best of a vintage and pressed. This is the only way to get the wine the necessary elegance and class. The maturity is carried out in temperature-controlled stainless steel tanks.

During the fermentation, a high degree of attention is required. This is due to the long-standing experience of the winemaker. For Chiaretto it is important to determine the correct time when the grapes must be separated from the fermenting must. In addition to its typical color, the color spectrum of which can range from the pink to the slightly orange color, it is also characterized by a special, fresh, fruity taste. In the nose, delicate nuances of raspberry, cherry, strawberries, herbs, white pepper and almond blossoms are noticeable. Also a slightly salty note perceptible. It has a flavourful taste and a soft acidity. The salty minerality as well as the delicate and elegant body show finesse and give a nice reverberation in the palate.

​The Chiaretto is a wine that can be enjoyed on the terrace during the summer months or on the other hand as a light companion on cool days, conveys a touch of Mediterranean warmth.