Fiera Cavalli 2017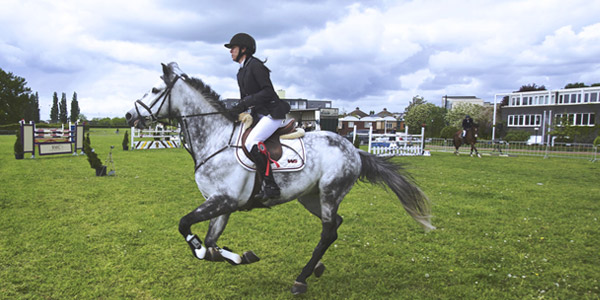 Fiera Cavalli is a worldwide event dedicated to horses, their care and equipment. Meet the equestrian professionals of the show to let the audience open their mouth. This year Fiera Cavalli celebrates its 119th anniversary and is held from 26 to 29 October in Verona. The event reaches around 150,000 visitors each year, with 60 different breeders presenting over 3,000 horses of all breeds, 200 equestrian competitions, exhibitors and restaurateurs.

Riding enthusiasts can find equestrian equipment for the tame horse, carriage, saddlery etc. The main protagonists of the Fair are horses with their characteristics, depending on their origin. You will be able to watch races such as jumping up, gimkana and Westernshow.

Children can observe how to interact with the horse and inaugurate the "seat baptism". The key point of Fiera Cavalli is the Golden Gala, not to be missed because you can watch with Lorenzo ("il Cavaliere Volante") how to handle a group of horses and admire the stunts from the Falabella to the Frisian. For those who want to dance to Country Music, a dance floor is available. The Fiera Cavalli event is an experience for the whole family to enjoy a wonderful time.

​Near the fair you can walk through the streets of Verona to get to the Arena, eat a delicious cappuccino in the historic center, discover the places of Romeo and Juliet and admire the suggestive sunset over the Pietra Ponte.