Cima Rest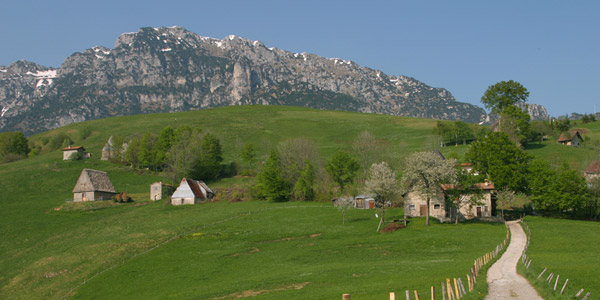 About 20 kilometers north of Gargnano, in the Parco Regionale, is the small village of Magasa with its 150 inhabitants at an altitude of 970 meters, near lake Garda. The Cima Rest peak is a wonderful spot and can be reached from Gargnano by car in about 30 minutes. The hiker has a wonderful panorama in front of him and many hiking opportunities. Many paths lead through green forests and pastures and in Magasa and Valvestino where the visitor has the possibility to stop. However, it should in no case fail to taste the regional cheese, called Tombea.

Flora and fauna
Near the surrounding mountains Monte Caplone and Monte Tombea are a large variety of endemic plants. Of the animals living here, almost an alpine fauna is spoken. Despite the loneliness of the villages, the inhabitants have been able to discover gentle tourism on this high plateau. The hikers are treated in the most friendly way and those who are not afraid of steep climbs can make their way to the top of Cima Rest also by mountain bike.

Special characteristics : the "Fienili"
The Cima Rest peak has acquired a distinctive character with a large number of haysticks, which have been converted into rustic houses and used to store food and livestock. The unique building style of this hay barn is the same and the single house consists of the following elements: The ground floor is separated by walls and serves as a cowshed, accommodation, as well as storage of the provisions. The upper floor, made of wood, houses the hayloft, which is intended for the interim storage of the fodder fed to the cattle during the winter months.

Another attraction: The "Osservatorio Astronomico di Cima Rest"
​A special highlight is located near Magasa; the Cima Rest Astronomical Observatory (Osservatorio Astronomico di Cima Rest) . At an altitude of 1,300 meters above Lake Garda, hobby astronomers are present to document the visitors and explain to the public what developments they have made and what scientific findings have been gained. It is managed by the Amateur Association of Salò and has the added value that this natural environment is free from air pollution and thus makes the experience of stars and planets particularly unaffected.